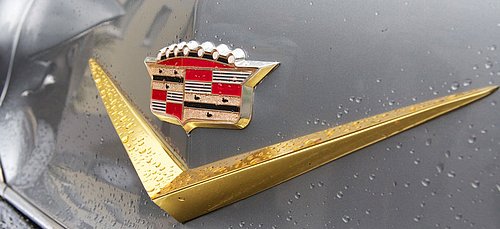 The Classic Cadillac Club
In early 1990, interested Cadillac owners from Germany joined together as an informal association called Classic Cadillac Club.
In May 1991, the club registered under number 1375 in the register of associations, Würzburg and has since been the "Classic Cadillac Club, Germany e.V."
The purpose of the Classic Cadillac Club Germany e.V. is:
The exchange of information and experiences about American cars (brand Cadillac), especially classic cars
Execution and organization of the General Meeting and the Annual Meeting
Helping other members with problems and supplying spare parts on the stock market in "The STANDARD"
Production and delivery of the club magazine "The STANDARD"
joint excursions and joint visits to meetings
References to interessting articles about the brand Cadillac
Since the 200 members of the Classic Cadillac Club Germany e.V. are spread all over Germany and the neighboring countries, the most important means of communication is the repeatedly appearing club magazine "The STANDARD". In addition to current board news you can read stories about special cars, reports of meetings, international news from General Motors and Cadillac Motor Division, travel and car buying adventures and much more. If you wish to publish an article please contact the editor. The receipt of "The STANDARD" is included in the annual fee.
The Classic Cadillac Club Germany e.V. and the Cadillac & LaSalle Club, Inc. USA, have a friendly contact since June 1997. Friendly relations exist also for Cadillac Owners Club of Great Britain, Cadillac Club of Switzerland and the Cadillac Club Netherland.
Event 2024 im Saarland
vom 09.05. bis 12.05.2024[more]
---
2. Liebenbach-Classics-Spangenberg
18.-19.05.2024[more]
---
[all dates]